First Thing Today | June 4, 2021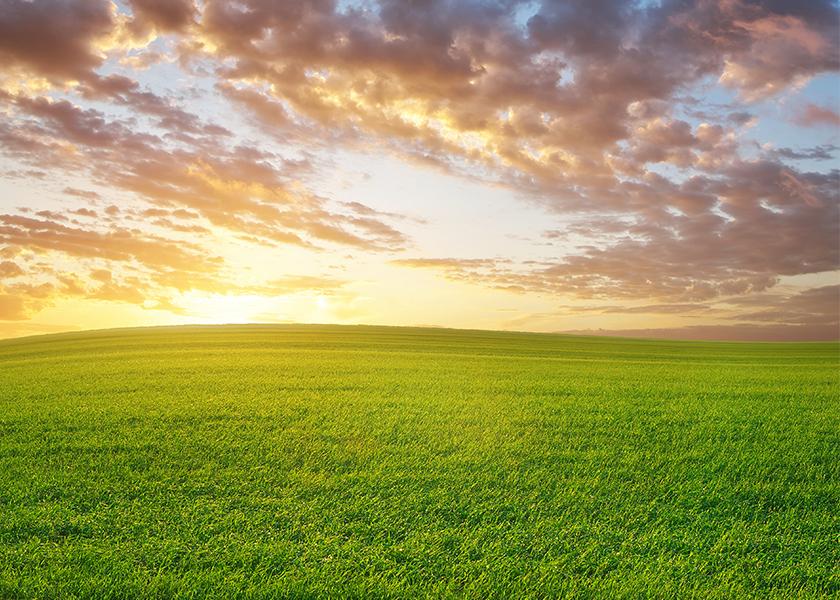 Gains overnight… Corn futures enjoyed gains throughout the overnight session and futures are currently trading high-range and up 12 to 13 cents. Soybean futures are also trading high-range and 16 to 17 cents higher. Winter wheat futures have rallied 6 to 7 cents. Spring wheat is up 11 to 12 cents, but well within Thursday's wide trading range.
Big jump in payrolls expected after April's tepid showing… Today's monthly jobs report will provide more clarity on the current economic landscape, with the prior two accounts telling very different stories. Payrolls were forecast to have risen by nearly 1 million in April, only to come in at just 266,000 (the biggest downside miss in decades), after the employment number increased by 770,000 in March, which suggested a strong rebound from the pandemic. Fresh figures for May will shed further light on the true state of the recovery, influencing policymaking on both the fiscal and monetary fronts. Economists expect the report to show that non-farm payrolls increased by 650,000 jobs, marking a significant acceleration from last month's tepid gains. The unemployment rate is also expected to have fallen to 5.9%, from 6.1% in the prior month, while average hourly earnings likely rose 0.2% after gaining 0.7% in April.
Expectations for today's Weekly Export Sales Report… The report is for the week ending May 27.  
| | | |
| --- | --- | --- |
|   | 2020-21 (MT) | 2021-22 (MT) |
| Corn | -200,000-400,000 | 300,000-900,000 |
| Soybeans | -100,000-200,000 | 0-400,000 |
| Wheat | -25,000-100,000 | 200,000-500,000 |
| Soymeal | 100,000-300,000 | 0-75,000 |
| Soyoil | -10,000-25,000 | 0 |
Warm June with timely rain has helped the French wheat crop bounce back… The French farm office continues to estimate 80% of the country's soft wheat crop is in good or excellent condition as of May 31. After a dry start to the season that included an untimely cold snap, crop conditions have stabilized. FranceAgriMer trimmed its winter and spring barley good/excellent ratings a percentage point to 76% and 84%, respectively. France is the world's biggest wheat producer.
Duty on Russian wheat exports climbs a bit… Russia's wheat export taxes are set at $29.40 per MT for June 9-15, the ag ministry announced. That's up a bit from duties of $28.10 per MT the week prior but well below the set duty of 50 euros ($61) per MT that had been in effect until June.
Russian ag minister maintains wheat crop forecast… Russia's ag ministry still estimates the country's wheat crop at 81 MMT, according to a report from TASS news agency. USDA estimates last year's crop of 85.35 MMT.
Cargill to build palm oil refinery in Indonesia… Cargill Inc. is building a $200-million palm oil refinery in Indonesia, the company announced. It hopes to complete construction late next year. Cargill is working to fully oversee its palm oil supply chain "from plantation to customer," as North American and European customers are demanding a more sustainable palm oil. Indonesia is the world's top producer of palm oil, but it has garnered scrutiny from the west over labor rights and forest clearance.
U.S. solidified its position as a top exporter of natural gas in 2020 (amid a pandemic!)... The International Gas Union's World LNG Report finds the U.S. exported 44.8 MT of liquified natural gas (LNG) in 2020, the third most of any country behind Qatar and Australia. U.S. LNG exports increased 33% from 2019, the largest growth in the world. Most of the growth this year and into the future will come from increasing demand in Asian countries looking to diversify off dirtier coal while serving the energy needs of their growing populations. Europe is expected to steadily import LNG from the U.S., even as countries like France apply more scrutiny to the emissions associated with the shale gas transported through the export facilities. In written responses to the Energy Committee that oversaw her confirmation, Energy Secretary Jennifer Granholm said U.S. LNG exports can play an "important role" in reducing consumption of dirtier fuels, but also said she wants to work with the oil and gas industry to "reduce emissions associated" with LNG.
Fauci urges China to release medical records of Wuhan lab workers... Dr. Anthony Fauci, the head of the National Institute of Allergy and Infectious Diseases (NIAID) told the Financial Times that he has called on China to release the medical records of nine people whose illnesses might provide vital clues into whether Covid-19 first emerged as the result of a lab leak. Fauci said the records could help resolve the debate over the origins of a disease that has killed more than 3.5 million people worldwide. The records in question concern three researchers at the Wuhan Institute of Virology who reportedly became sick in November 2019, and six miners who fell ill after entering a bat cave in 2012. Scientists from the Wuhan Institute of Virology subsequently visited the cave to take samples from the bats. Three of the miners died. Fauci has been accused, especially by conservatives, of playing down the lab leak theory, in part to protect the reputation of NIAID, which helped to fund controversial bat research at Wuhan. David Asher, former head of the state department's Covid-19 origins investigation, questioned why Fauci was only seeking the medical records now. He pointed out that the Trump administration said publicly in January that U.S. intelligence believed the Wuhan scientists had fallen sick with symptoms of the virus.
JBS says all plants are up and running and production losses should be recovered by week's end… All JBS SA facilities are fully operational after a May 30 cyberattack linked to a Russian criminal organization upended its North American and Australian operations, according to the company. In a statement, JBS said it lost less than one day's worth of food production following the hack. It also said losses will be recovered by week's end. JBS is the world's biggest meat processor.
Vilsack: USDA is planning to address concerns about lack of competitiveness in the cattle market... USDA is planning several moves in the coming months to improve cattle market transparency and boost meat processing capacity after complaints of extreme consolidation, Vilsack told Politico. Meanwhile, Vilsack told Montana Ag Network last week that USDA would be "aggressive" in the coming weeks to promote more openness and transparency in the cattle market, but it remains to be seen what USDA plans to do. "Obviously the Department of Justice is going to make its decisions, as it should, but what we can do at USDA is figure out ways in which we can provide support for processing capacity," Vilsack told Politico. "We can provide potentially greater price discovery by having more processing capacity — we may have a cash market that is more transparent, more open and therefore more reliable." Vilsack said USDA can also "take a look" at the Packers and Stockyards Act to "make sure that we are able to take action against unfair, deceptive practices."
NCBA presses Congress not to resurrect MCOOL, comments on market reform proposals… Stressing "significant challenges" facing cattle producers, the National Cattlemen's Beef Association (NCBA) is pressing Congress to focus on several cattle market reform initiatives rather than resurrecting "aged policies" like mandatory country of origin labeling (MCOOL). For cattle producers, "soaring input costs, devastating weather patterns, and beef processing woes have resulted in enormous barriers to producer profitability," the group wrote in a June 1 letter to House and Senate Agriculture Committee leaders. "Further, supply chain disruptions caused by Covid-19 have exacerbated these existing problems and severely impacted America's cattlemen and women." NCBA urged lawmakers to focus on cattle market/price reform and other proposals it says will help address "critical" areas of concern to the sector. NCBA says MCOOL is opposed by the "vast majority of U.S. cattle producers." NCBA said a focus should be on voluntary origin and value-added labeling rather than MCOOL.
Beef runup continues… Choice boxed beef climbed another 39 cents on Thursday and Select rose $1.28 after $5-plus gains the day prior. Movement showed no sign of waning; 138 loads changed hands. Some additional cash cattle action occurred yesterday mostly around $120 in Iowa and Nebraska and from $119 to $120 in Kansas. Trade this week has generally been steady to slightly higher compared with last week's action that generated a weighted average cash price of $119.64.
Pork prices also moving higher… Nearby lean hog futures climbed to new seven-year highs on Thursday as pork prices continue to climb. The pork cutout value rose $1.93 on Thursday, with all cuts except ribs climbing. But movement did slow to 290.81 loads. If movement continues to wane, it could signal topping action. Cash hog bids slipped a national average of 20 cents on Thursday. This week's estimated kill at 1.301 million head through Thursday is lagging last week by 33%, as downtime for Memorial Day and the ransomware attack on JBS slowed processing dramatically.
Overnight demand news…. Indonesia reportedly passed on a tender to buy 240,000 MT of feed wheat. Iran's state agency is thought to have purchased around 195,000 MT of milling wheat in a tender in which it was seeking 60,000 MT of the grain.
Today's reports