First Thing Today | June 2, 2021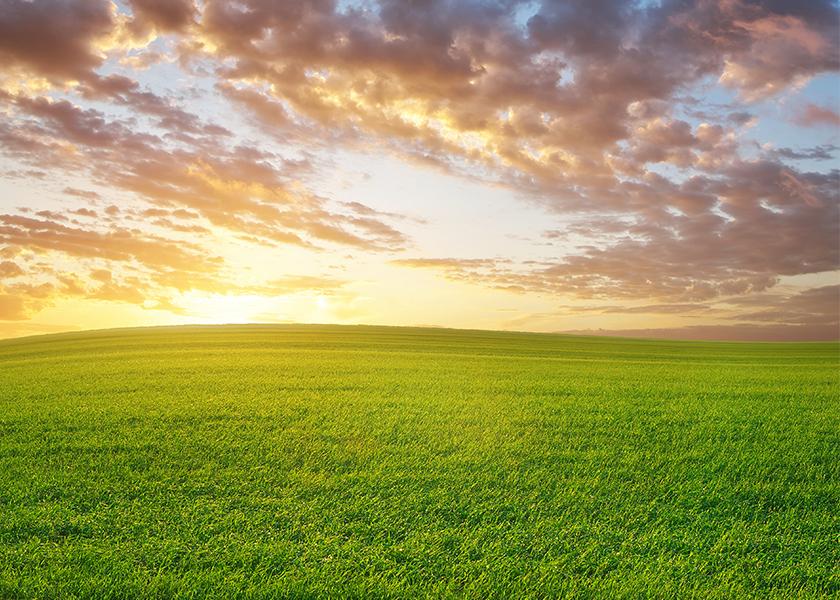 Warm, dry forecast continues to lift grain and soy futures… Corn futures are fractionally to 3 cents higher after seeing two-sided trade overnight. Soybeans are up 7 to 12 cents, with new-crop leading to the upside amid followthrough buying. Spring wheat futures are 14 to 19 cents higher; winter wheat futures are generally up 4 to 6 cents. The U.S. dollar index is higher, as are crude oil futures. Crude shot to its highest level since October 2018 yesterday. This came as OPEC said it would gradually ramp up its collective oil production and predicted a rise in global oil demand in coming months.
Processing resuming at JBS facilities in the U.S. and Australia today… Last night, JBS SA issued a statement saying it had made "significant progress in resolving the cyberattack" and the "vast majority" of its shuttered beef, pork, poultry and prepared food plants will be operational today. The company was hit by a ransomware attack by a criminal organization likely based in Russia that resulted in the halt of slaughter at its plants in the U.S. and Australia early this week. JBS is the world's largest meatpacker and it controls around 25% of all U.S. beef capacity and roughly 20% of its hog slaughter capacity. USDA reached out to several major meat processors and encouraged them to keep supplies moving and slaughter additional livestock when possible. The White House says it is directly engaged with the Russian government in the matter.
Crop progress & Condition Report highlights… Following are highlights from USDA's crop progress and condition update for the week ending May 30.
Corn: 95% planted, 81% emerged, 76% "good" to "excellent" (G/E)

Soybeans: 84% planted, 62% emerged

Spring wheat: 97% planted, 80% emerged, 43% "good" to "excellent"

Winter wheat: 79% headed, 48% rated G/E

Cotton: 64% planted, 6% squaring, 44% G/E
StoneX puts an 8-handle on Brazil's corn crop… Arlan Suderman, chief commodities economist for StoneX Group, slashed his forecast for Brazil's total corn crop 89.68 MMT, a dramatic drop from May when StoneX projected the crop at 100.25 MMT. Drought has whittled safrinha corn crop prospects, with crop estimates sliding. StoneX's sub-90 MMT projection is certainly on the low end of private analysts' projections. Earlier this week, AgRural pegged the crop at 90.9 MMT.
Argentine farmers remain reluctant sellers of soybeans… Argentine farmers had sold 20 MMT of their 2020-21 soybean crop as of May 26, a 606,000-MT advance from the week prior, the country's ag ministry reported yesterday. Last year at this time, producers had sold 23.8 MMT of their bean crop. Sales have been slow this year, with producers holding on to as many soybeans as they can as a hedge against inflation. On the other hand, Brazil has sold 28.6 MMT of corn, which is 3.2 MMT more than what was registered at this time last year.
Bad weather interrupts operations at Ukraine's Black Sea ports… Poor weather has prompted Ukraine's major Black Sea ports to restrict grain loading, the country's seaport authority said today. Restrictions apply to the ports of Odessa, Chornomorsk, Mykolayiv, Kherson and Olvia.
POET acquires Flint Hills Resources' ethanol business… As rumored, the ethanol producer POET announced Tuesday it had acquired Flint Hills Resources' entire ethanol business. Flint Hills is a refining and petrochemical company and had been the U.S.'s fifth largest ethanol producer. The deal will boost POET's ethanol production capacity by 40% to 3 billion gallons per year. It will also boost POET's dried distillers grain (DDG) production to 7 MMT per year and its corn oil production to 975 million lbs. per year. Industry sources indicate DDGs have played an increasingly important role in POET's financial well-being. The acquisition includes six bioprocessing facilities located in Iowa and Nebraska as well as two terminals in Texas and Georgia. POET will now operate 33 bioprocessing facilities across eight states. "Biofuels are one of the best near-term solutions to climate change," POET founder and Chief Executive Jeff Broin told Reuters in a phone interview. "Biofuels are here today, and we don't have decades to wait." President Joe Biden has encouraged the development of "very low carbon new-generation renewable fuels" to help curb emissions.
Biden administration suspends Trump-era oil leases in Alaska's Arctic refuge... Plans for the first-ever drilling program in the pristine 19-million-acre site are on hold. The decision is the latest twist in more than 30 years of fights over how to manage some of the U.S.' last unspoiled wilderness. Under an Interior Department order issued yesterday, the agency is temporarily halting action on nine leases spanning more than 400,000 acres of the Arctic National Wildlife Refuge, while it conducts a fresh environmental analysis of the program. The department's Bureau of Land Management will review the potential legal deficiencies and environmental impacts of the Jan. 6 sale of oil leases in the refuge. Just two oil companies and an Alaska economic development corporation participated in buying the right to explore for oil and gas on tracts in the refuge's coastal plain during that January auction.
Biden/Capito to meet on infrastructure… Biden will meet with Senator Shelley Moore Capito (R-W.Va.) at 1:45 p.m. CT today to continue negotiations over a jobs and infrastructure package. The planned meeting comes as Democrats are striking a more urgent tone on negotiations. On news shows Sunday, Transportation Secretary Pete Buttigieg said a clear direction on the plan is needed by June 7, when members of Congress will return from a week-long recess. Senate Republicans last week made a revised $928 billion counteroffer to the administration's $1.7 trillion plan. White House allies expect Biden to make a decision to move forward using budget reconciliation, which would allow him to pass a bill without GOP support, by mid-June if a deal with Republicans is not reached. Senate Majority Leader Chuck Schumer (D-N.Y.) told reporters Friday he plans to put an infrastructure measure on the floor for consideration sometime in July before Congress leaves for the long August recess.
China's Liu He, Treasury Sec. Janet Yellen in 'candid' virtual talks… China's Economic Tsar Liu He held a virtual meeting with U.S. Treasury Secretary Janet Yellen this morning, days after Liu's first conversation on trade issues with U.S. Trade Representative Katherine Tai, in a sign observers said indicated the need for economic policy coordination between the world's two largest economies. Both sides agreed China/U.S. economic relations were "very important," and discussions included the macro-economic situation, as well as bilateral and multilateral cooperation "in an attitude of equality and mutual respect," according to a brief statement by state news agency Xinhua. The Treasury Department said in a brief statement that Yellen had discussed U.S. plans to "support a continued strong economic recovery and the importance of cooperation on areas that are in U.S. interest," while at the same time "frankly" talking about issues of concern. Yellen noted that she looked forward to further discussions with Liu. Some are wondering if the virtual call signals the possibility of Phase 2 of the U.S./China trade deal.
Chinese manufacturers feeling the strain… Buffeted by rising costs, some Chinese manufacturers are refusing to accept new orders or are even considering shutting down operations temporarily—moves that could put more strain on global supply chains and cause more inflation. Surging raw-material prices and a shortage of workers have pinched smaller Chinese manufacturers, including many that sell their products to the U.S. and other Western markets.
The WHO wants $50 billion to vaccinate the world… The World Health Organization (WHO) is calling for wealthy nations to contribute $50 billion to buy vaccine doses for developing nations. WHO leaders say that sum would be enough to vaccinate 60% of the world's population within the next year, allowing for $9 trillion in new economic growth by 2025. The organization also endorsed a second Chinese vaccine for distribution, meaning it can be rolled out through the WHO-backed Covax program.
U.S.-Mexico border arrests and detentions at a 20-year-high in April... "U.S. agents are making about 6,000 arrests and detentions along the Mexico border each day, a level of law enforcement intensity that has no recent precedent. Family groups and children needing care remain a major challenge for Customs and Border Patrol.
China has reported the world's first human case of H10N3 bird flu infection… The 41-year-old man was admitted to a hospital on April 28 and diagnosed with the virus a month later. He's in stable condition. The National Health commission said, "the risk of large-scale spread is extremely low," adding that the strain is low pathogenic and less likely to cause death or severe illness in birds.  
Attack on JBS shoots beef prices even higher… Yesterday's corn market surge weighed on cattle complex paired with a ransomware attack on JBS that brought slaughter and fabrications to a halt and dropped Monday's kill to 94,000 head, a 27,000-head slide from week ago weighed heavily on futures to start the week. This comes as strong demand among unleashed consumers had already elevated boxed beef values. Choice boxed beef rocketed $3.59 higher yesterday and Select soared $5.55. Movement climbed to 139 loads. The resumption of the "vast majority" of its processing today should come as a relief. Last week, cash trade occurred at an average price of $119.64, down 8 cents from the week prior.
Attack also slows hog processing, but lean hog futures continue to rally… The ransomware attack also interrupted hog slaughter, with 390,000 head killed on Tuesday, down 95,000 head from the week prior. But despite the interruptions and uncertainty, lean hog futures extended their rally, with the June contract settling at a seven-year high on Tuesday. The pork cutout value climbed 53 cents to start the week and movement improved to 344.31 loads. Bulls hold the near-term technical advantage in the market.
Overnight demand news…. Japan will import 4,400 MT of feed-quality wheat for livestock use via a simultaneous buy and sell auction.
Today's reports