U.S. exports of pork retreated in July, while beef shipments ramped up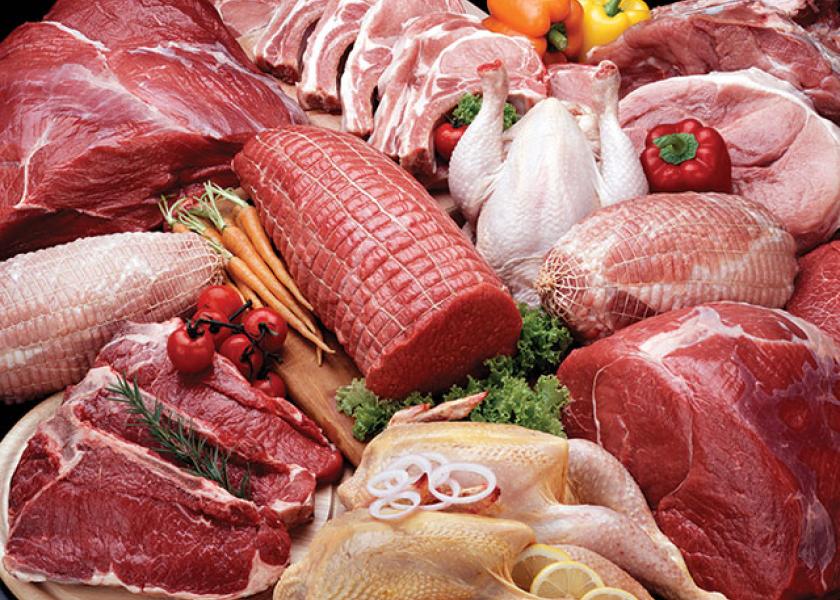 The U.S. exported a total of 508.223 million lbs. of pork during July, a 9.9% retreat from June and an 8.5% year-over-year decline, according to data from the Department of Commerce. Mexico was the top buyer of U.S. pork in July, with China slipping from the No. 1 spot a year-ago to the No. 4 position this year. China's July pork shipments from the U.S. plummeted 62.2% from year-ago. The data confirms talk about a slowdown in Chinese demand amid an increase in supplies and drop in price within China, as well as some consumer shifts away from pork.
On the other hand, U.S. exports of beef and veal climbed 11.3% from June to 297.304 million lbs., which was a 17.9% increase from July 2020. Japan and South Korea were the largest and second largest buyers of U.S. beef, respectively.
The Commerce data showed U.S. broiler exports slowed 8.2% from June, but at 596.007 million lbs., total shipments were up 1.5% from year-ago.