As Scouts Set Out for Pro Farmer Crop Tour, There's One Major Wild Card This Year
AgDay 08/16/21 - Pro Farmer Crop Tour Kicks Off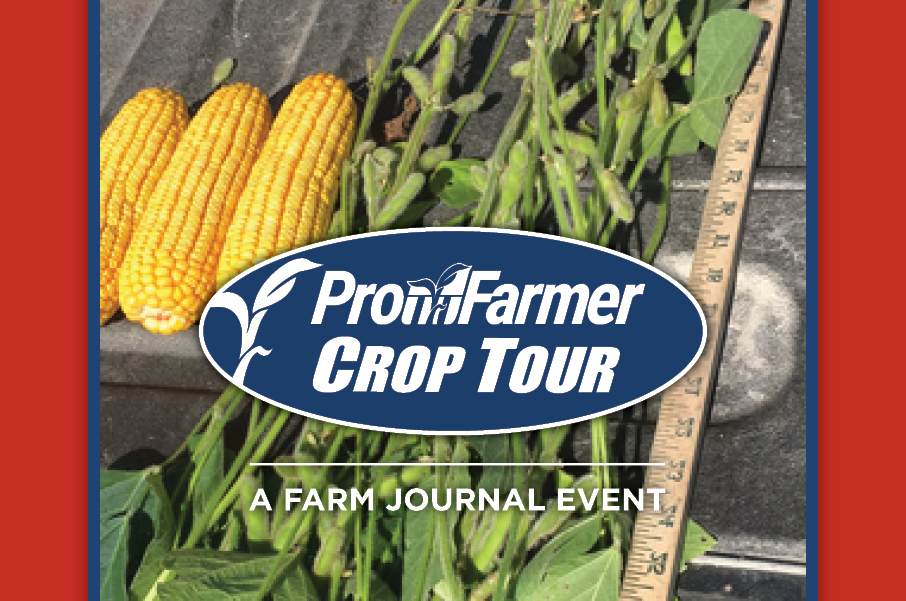 Crop scouts are gearing up to weave their way across the Corn Belt this week, as the 2021 Pro Farmer Crop tour kicks off.
In the West, scouts will start in the drought-stressed state of South Dakota, working their way this evening to Grand Island, Neb. While on the eastern leg off the tour, scouts start in Columbus, Ohio, and work westward toward the outskirts of Indianapolis. 
All told, roughly 100 scouts, divided into teams will take samples every 15 to 20 miles across more than 2,000 fields, working their way toward Rochester, Minn., by Thursday. Pro Farmer says despite USDA's latest report, this is the first widespread in-field look at 2021 corn and soybean crops.
"They don't go out into the fields in the 10 objective yield states and pull samples," says Brian Grete, editor of Pro Farmer and the lead of the eastern leg of the tour. "The Pro Farmer samples will be the first ground taking samples, and so the market is going to pay attention to that. I think that corn counts are going to be vital as are soybean pod counts. Those will be the key numbers."
While the eastern portion of the tour is expected to produce big crops, there's also a lot of attention also on the western leg of the tour, as scouts start off in drought-stricken South Dakota. The scouts won't get a taste of North Dakota, but even as scouts kick off day one, it's a matter of just how big of a weight the poor crop conditions will be on the national average yield this year. 
"I'm going to be very interested to see the condition of the corn and soybean crops in the Dakotas, western Minnesota and northwest Iowa. These dryness concerns have been persisting all summer, it's been helping keep (lower) corn and soybean futures," says Bruce Blythe, Pro Farmer western tour scout. "We're done with pollination and corn. But the market just can't seem to shake these dryness concerns. And I think the crop tour this year is going to shed a little light on what the crops out in the Midwest look like, because the eastern Corn Belt seems we finally got abundant rainfall. And it looks like we're going to have strong crops east of Mississippi River, but the western Corn Belt, I think, is kind of a wild card."
How You Can Participate in Pro Farmer Crop Tour This Week
Register and attend nightly meetings in person or watch the nightly broadcast live at 7 p.m. Central to receive daily results, scouting observations and historical comparison data from our tour leaders.

Register Now for Crop Tour