Crop Tour: How Far Does Iowa's Drought Stretch?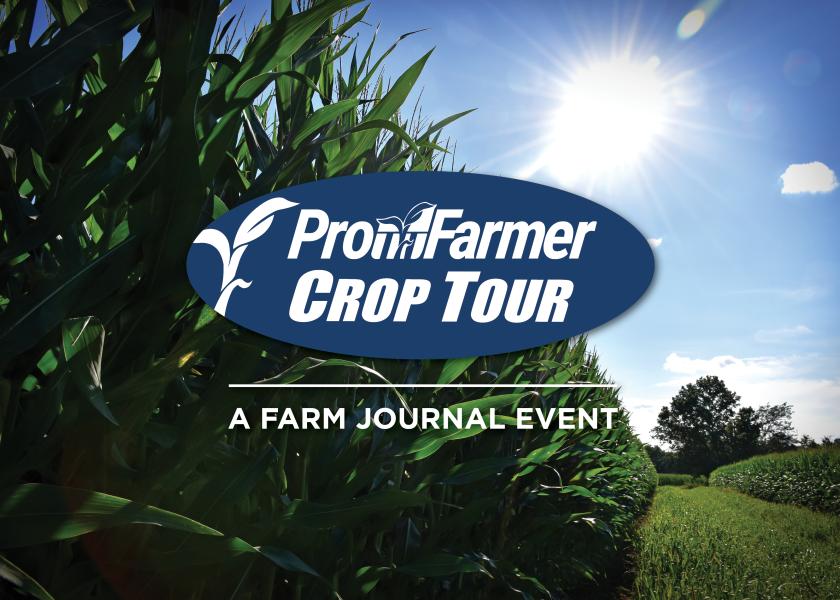 As Pro Farmer Crop Tour Scouts head into the final day, scouts on the west leg will be evaluating the depth of drought in western Iowa and into Minnesota while scouts on the east will head into some of the areas hardest hit by the August derecho.
"The findings that we had in western Iowa on Wednesday were a little surprising," says west tour leader Jeff Wilson. "It did suggest that maybe the drought has had more serious impact on both corn and soybean crop potential if we don't get a rain in the next 10 days, and that's what we want to measure in Minnesota, how much potential has has been reduced already, and then how much potential might be lost if we don't get a good rain in 10 days."
The western leg heads from Spencer, IA to Rochester, MN to finish the tour Thursday.
On the east, Pro Farmer Editor Brian Grete expects to see some severe storm damage followed by good crops as the scouts move north from Iowa City, IA.
"Early this morning, we're going to be in that Highway 30 corridor area, so we'll be taking samples in that wind damaged stuff," Grete says. "Once we get north of a couple counties north of Highway 30, we'll run out of that and we'll get in much better crop areas. I live in Northeast Iowa, and we've had a really good growing season for the most point up there."
Follow along throughout the day with updates from scouts Kyle Wendland in the east and Jarod Creed in the west on the maps below.