CME/Purdue Ag Economy Barometer signals farmers nervous about rising input costs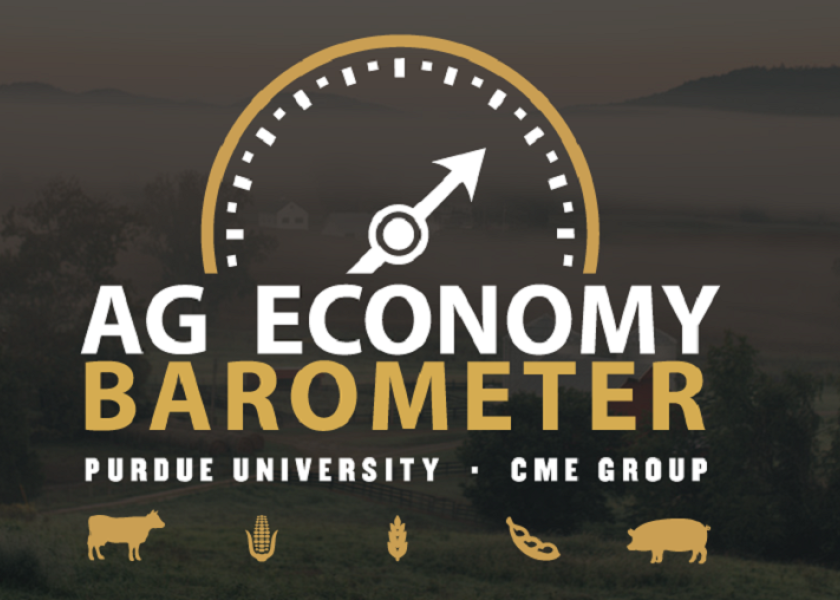 After a sharp drop during May and June from April's elevated level, the Ag Economy Barometer produced by CME Group and Purdue University stabilized during July at a reading of 134, down three points from June and the lowest reading in a year. This also marked a return to where sentiment readings generally held from 2017 to 2019. The index on current conditions fell six points in July to a reading of 143 as principal crop prices fell. The index on future expectations edged two points lower to 130.
The farm financial performance index rose three points to 99, which was down nearly 30% from its April peak but still well above year-ago. "Ag producers' sentiment regarding their farms' financial condition was more optimistic when prices for corn, soybeans, and wheat were surging last fall, winter, and early spring but viewed in a longer-run context, recent sentiment readings suggest farmers remain cautiously optimistic about financial conditions on their farms," today's report notes.
The farm capital investment index fell four points from June to July as producers reined in plans for farm building and grain bin purchases; machinery purchase plans also eased, with producers increasingly concerned about rising costs. Fifty-one percent of producers surveyed expect input prices to climb 4% or more over the next year. Thirty percent expect costs to soar 8% or more and 18% expect a 12% jump.
Farmers remain bullish about farmland values, though expectations are being tempered by increases already underway. Forty-seven percent of the corn and soybean growers surveyed expect cash rental rates to rise in 2022.